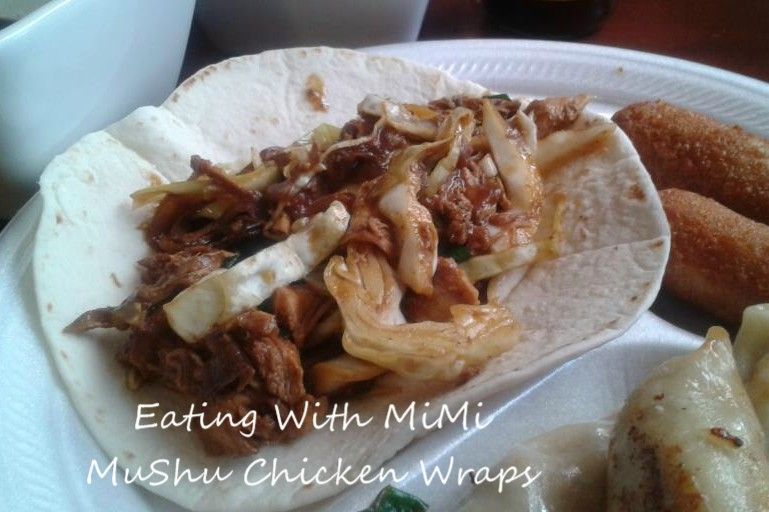 Into the crock-pot, on LOW for 6 hours:
1 white onion, chopped
2-3 lbs. boneless, skinless chicken thighs
1 TBS sesame oil
3/4 cup Hoisin sauce
1 TBS soy sauce
1 TBS honey
2 tsp rice vinegar
1/4 tsp ground ginger
salt & pepper to taste
Prep for serving 30 minutes prior to mealtime:
fajita size flour tortillas, warm
shredded napa cabbage (1/2 cup per person)
sliced green onions
HINT: We couldn't find any napa cabbage so I used regular cabbage sliced very thin. Slivered almonds would be a good additional topping to these wraps, make sure you have extra Hoisin sauce on hand for dipping...enjoy!!