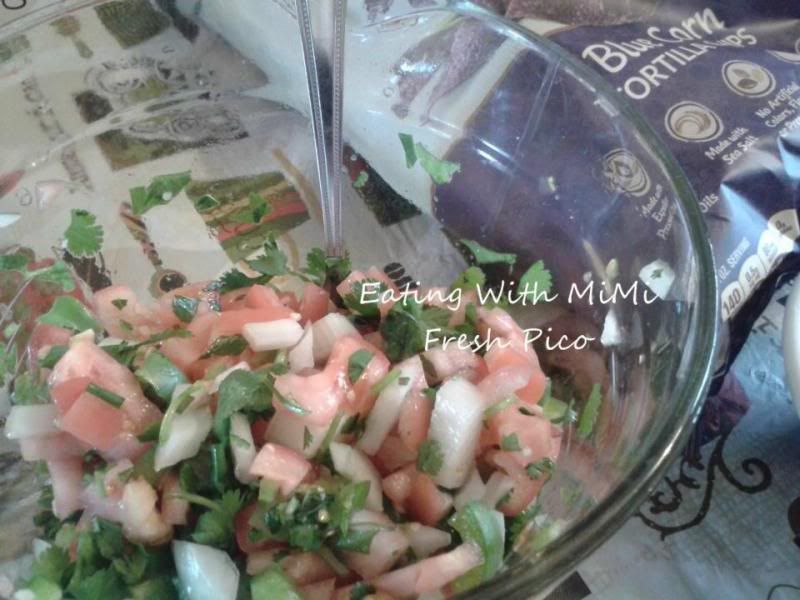 In a mixing bowl, combine:
3 medium/large tomatoes, diced
1 white onion, diced
1/2 large green bell pepper, diced
4 green onions, sliced
2 jalapenos, seeded and chopped
1/2 cup chopped cilantro
1 1/2 tsp minced garlic
1 1/2-2 TBS lime juice
salt to taste
HINT: We can't keep this in our house...as soon as I make it - it is gone! Try serving this with grilled white fish, scrambled eggs, with cooked rice. The possibilities are endless. Enjoy!