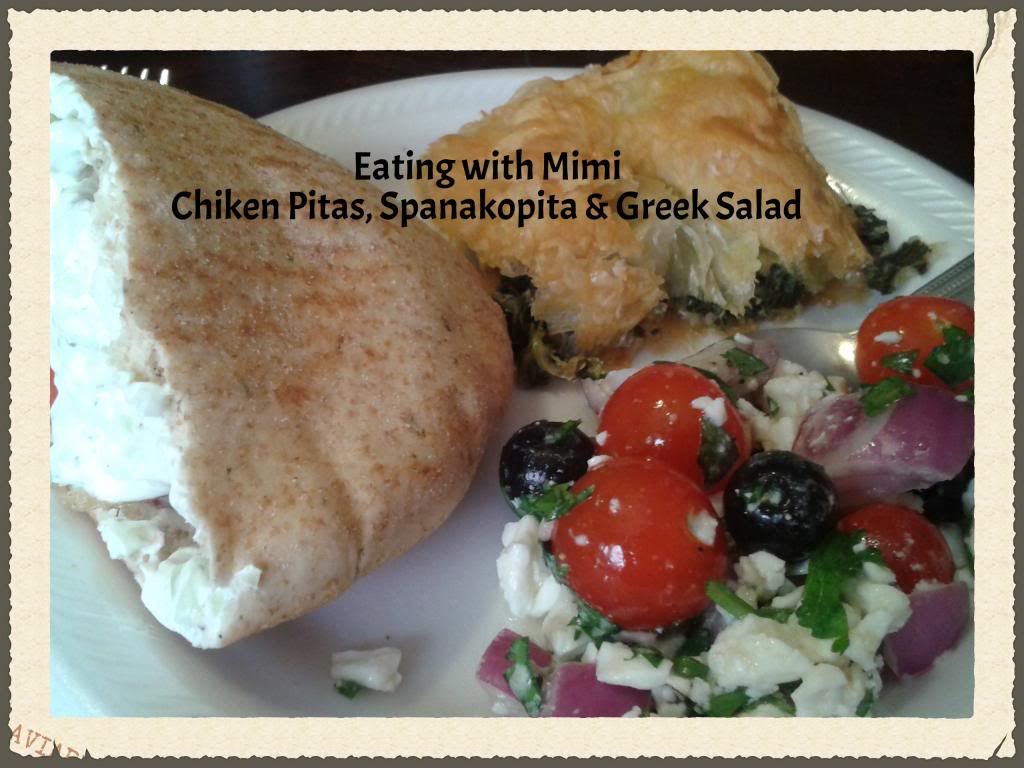 Today my oldest son turned 18.
As we normally do in our house, we let him pick what he wanted for dinner. His choice? Greek food. However, not Greek take-out or going to one of the two local Greek restaurants...he wanted Mom to cook Greek food at home.
I had him sit down with me and we looked up a variety of Greek recipes on Pinterest. Once he found some he was interested in, I got to work on compiling my list of needed ingredients and prepping the kitchen.
Chicken pitas
using the crock-pot, (a recipe we use often) with
Spanakopita
(we used the Betty Crocker recipe linked at Pinterest) and a salad blend that we simply call Greek Salad.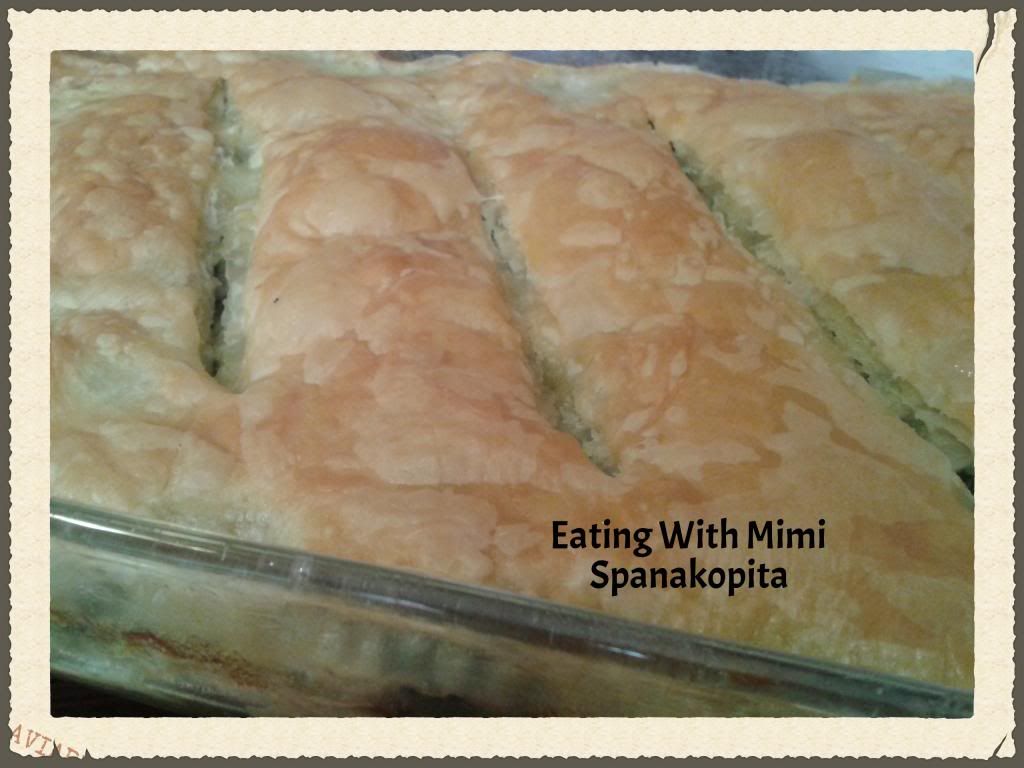 Considering it was the first time I have ever attempted Spanakopita - I was very pleased!
The boys did not try any, but my husband - my dad - and I each really enjoyed this spinach dish.
Additionally, the salad was a revamp of other salads we have had before using the ingredients we had on hand. We have enough for leftovers, so I'm sure it will be even better tomorrow!
Greek Salad:
1 can medium pitted ripe olives, drained

1 pint cherry tomatoes, rinsed and dry

1 1/2 cups crumbled feta cheese

1/2 cup chopped Italian parsley

1/2 large red onion, diced

1 TBS minced garlic

2 TBS extra virgin olive oil

2 TBS lemon juice

salt & pepper to taste
Combine all ingredients in a serving dish. Refrigerate for 30 minutes to an hour prior to serving. Mix well prior to serving. Enjoy!
**HINT: Don't forget to add the salt and pepper to the spinach for the Spanakopita, or add more cheese and skip the salt entirely. The Greek Salad would be a FABULOUS appetizer or afternoon snack, just add some crispy Pita chips.**